Contact Info
A-Z Internal Medicine
4109 Brown Trail, Suite 101
Colleyville, TX 76034
Phone: 817-514-8600
Contact via Email
Visit our Website
Hours of Operation
Monday 8:00am - 5:00pm
Tuesday 8:00am - 5:00pm
Wednesday 8:00am - 5:00pm
Thursday 8:00am - 5:00pm
Friday 8:00am - 5:00pm
Saturday Closed
Sunday Closed
About Us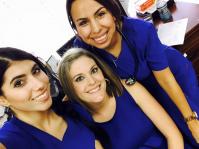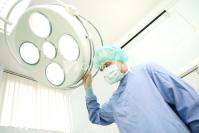 At A-Z Internal Medicine, Dr. Adel Zakhary offers patients numerous important health services and is a leading internist in the Forth Worth area. From his Colleyville location, Dr. Zakhary provides patients with access to adult immunizations, annual physical exams, cancer screenings, allergy testing and treatment, and offers hormonal balancing and medical weight loss services.
A-Z Internal Medicine differentiates itself with Dr. Zakhary's unique focus on disease prevention, screenings, stress evaluations, and recognizing hormonal imbalances; All of which can play a major role in aging and overall health conditions. Dr. Zakhary also helps patients with diagnosing and treating vitamin and antioxidant deficiencies in addition to constructing medical weight loss programs through scientific nutrition, exercise, and education.
Dr. Zakhary is known to his patients as caring, compassionate, and professional. He is also actively involved in helping the community through volunteer work with the homeless, orphans, and children affected by cancer.
The practice and Dr. Zakhary welcome all new patients and offers English, Spanish, and Arabic languages. The practice accepts most major forms of medical insurance and looks forward to help those throughout the Fort Worth region.