Contact Info
Cosmetic & Family Dentistry of North Texas
8090 Precinct Line Road
Colleyville, TX 76034
Phone: 817-428-8700
Contact via Email
Visit our Website
Hours of Operation
Mon 8:00 am - 7:00 pm
Tues 8:00 am - 6:00 pm
Wed 8:00 am - 6:00 pm
Thurs 8:00 am - 7:00 pm
Fri 8:00 am - 5:00 pm
Sat 8:00 am - 1:00 pm
About Us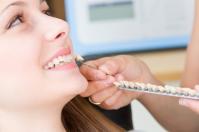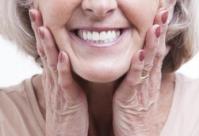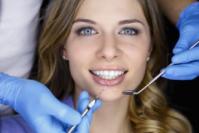 A GENTLE AND CARING APPROACH TO DENTAL HEALTH
We're conveniently located on Precinct Line Road in Colleyville,Texas — and when you come to our dental practice for the first time, we think you'll be amazed. Dr. Tuggey and her exceptional staff are here to provide comfortable, gentle dentistry in an atmosphere that will make you feel pampered.
Cosmetic and Family Dentistry of North Texas was established to provide patients with a comprehensive array of dental services from the simple routine cleaning to the latest techniques in cosmetic dentistry.
Our dentists have a particular interest in restorative cosmetic cases as they present a positive impact on our patient's overall appearance and self-confidence. From children to seasoned seniors, our office stands ready to serve the entire family with extremely high standards, and our hallmark, comfort and convenience.
Trusted for over 30 years to provide the best options in cosmetic and family dentistry. Services include the latest procedures in porcelain veneers, teeth whitening, cosmetic bonding (white fillings), dental implants, ClearCorrect, orthodontics, all aspects of preventative dentistry, and more! Complementary Smile Makeover consultations available.