Contact Info
Braum's
4500 Colleyville Blvd.
Colleyville, TX 76034
Phone: 817-656-8920
Contact via Email
Visit our Website
Hours of Operation
Monday: 6:00AM - 10:45PM
Tuesday: 6:00AM - 10:45PM
Wednesday: 6:00AM - 10:45PM
Thursday: 6:00AM - 10:45PM
Friday: 6:00AM - 10:45PM
Saturday: 6:00AM - 10:45PM
Sunday: 6:00AM - 10:45PM
About Us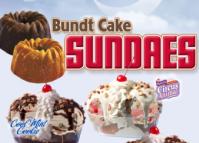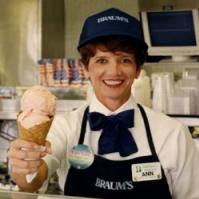 Braum's Ice Cream and Dairy Stores…just the name conjures up visions of scrumptious ice cream, giant hamburgers, dairy fresh milk, fresh baked goods, even meats, fruits and vegetables. So what's the story behind Braum's? Well, we can sum it up with two words "vertical integration". Basically it means that we believe that if you want something done right…you do it yourself.
A concept that Founders, Bill and Mary Braum and their children are proud of. Well, it actually began over three decades before Peter Pan Ice Cream Stores when in 1933 Bill Braum's father, Henry H. Braum, purchased a small butter processing plant located in his hometown of Emporia, Kansas.
Everything a store needs from ice cream to paper goods is delivered on our fleet of delivery trucks. These trucks are on the road 363 days a year making a fresh delivery to your neighborhood store every other day.
Bill and Mary Braum and their family own and operate almost 300 stores throughout five states – Oklahoma, Kansas, Texas, Missouri, and Arkansas. All stores are located within a 300-mile radius of the Braum Family Farm. Open seven days a week, each store is like "three stores in one" with a Grill, Old Fashioned Ice Cream Fountain, and a Fresh Market Grocery.