Contact Info
Beverly Hills Bridal Emporium
85 Village Lane, Suite 100
Colleyville, TX 76034
Phone:
Contact via Email
Visit our Website
Hours of Operation
12-6 pm Tuesday
12-6 pm Wednesday
12-6 pm Thursday
12 - 6 pm Friday
10 - 4 pm Saturday

Sundays and Evenings by appt only

About Us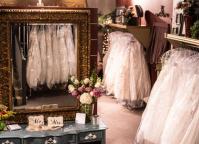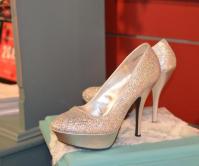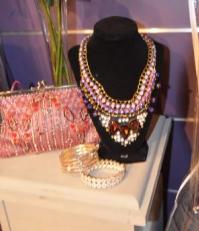 Beverly Hills Bridal Emporium is the second location for owner, Michele Donaldson. The original store, Beverly Hills Bridal ExChange, is located in California and has been hugely successful since opening its doors in 2009.
Due to Beverly Hills Bridal ExChange's success, Michele made the decision to expand her business and chose to bring Beverly Hills to Texas! She says, "Dallas has so much to offer… friendly people, beautiful women, a huge pageant community, proms galore, balls and galas, a thriving economy, and my very favorite thing…longhorn cattle!"
In order to make this expansion a reality, she partnered with Kristi Mattison, a Dallas native and lead singer in one of Dallas' most popular wedding bands. Kristi has been involved with the wedding industry from the entertainment perspective for 10+ years and has worked with hundreds of brides and performed in a vast array of wedding venues. Before joining her current band, she sang locally with her mother upon their return from Nashville, and previously owned a restaurant on Lake Grapevine. By combining their talents, skills and experience, Beverly Hills Bridal Emporium was born!
In addition to bridal gowns and social attire, you can find accessories including veils, headpieces, jewelry, unique gifts for the bride and tuxedo rentals. Custom beadwork is also performed on site along with reasonably priced alteration services. Wedding gown preservation services are also available.