Contact Info
Celebrity Cafe & Bakery
5509 Colleyville Blvd. Suite 200
Colleyville, TX 76034
Phone: 817-498-1333
Contact via Email
Visit our Website
Hours of Operation
Mon-Sat: 9am-6pm
Sun: 11am-5pm
About Us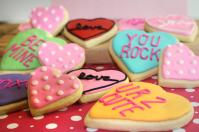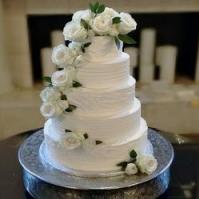 Celebrity Café & Bakery provides a delightful assortment of café, bakery and specialty items for any special occasion or for just everyday enjoyment. Come into our café and discover a world of gourmet sandwiches, specialty treats, teas and more
Celebrity Cafe & Bakery offers a delicious from scratch menu that features breakfast, lunch and dinner favorites. Everything is made fresh in house and from the finest ingredients including our celebrated Cranberry Chicken Salad, hot and toasty paninis, wraps, salads and soups. In the morning, stop in for a fresh hot coffee and cinnamon roll or Southwest Breakfast Burrito. With dozens of recipes to choose from, let us take the guesswork out of dinner with our flavorful take and bake dishes.
If you're looking for a special custom ordered treat for someone or just want to indulge yourself, stop by any of our locations and choose from an assortment of our goodies. Our from scratch menu includes a variety of handmade cakes, iced sugar cookies, cupcakes, thumbprint cookies, petit fours, brownies, pies and much more. We are sure to have something to satisfy your sweet tooth.
Let Celebrity Café and Bakery make your event a seamless success. Whether it be breakfast, lunch or dinner, no group is too small or too large. Our made from scratch favorites will be sure to please your crowd.