Contact Info
Dr. Daniel H. Davis, DDS, PA
4000 Brown Trail
Colleyville, TX 76034
Phone: 817-656-9366
Contact via Email
Visit our Website
Hours of Operation
Monday: 8:00AM - 4:00PM
Tuesday: 8:00AM - 5:00PM
Wednesday: 7:00AM - 4:00PM
Thursday: 7:00AM - 3:00PM
Friday: CLOSED
Saturday: CLOSED
Sunday: CLOSED
About Us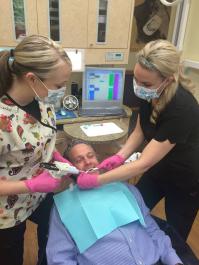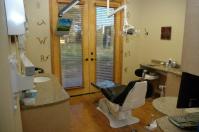 Implant, Cosmetic & Restorative Family Dentistry
When science, health and art combine, there is
smile design!
Of all the things you wear, your smile is most important.
We are delighted you have expressed interest by selecting our office for review. Dr. Davis has over 20 years of experience creating smiles, health and friendshipsin the Colleyville community. From general dental care to complex reconstructive cases, Dr. Davis has the experience you need for your entire family.We pride ourselves on making dentistry a pleasant experience.
Cosmetic Dentist Daniel H. Davis, DDS,in the Dallas Fort Worth metroplex/Colleyville TX, practices a full scope of general, cosmetic, and advanced restorative dentistry with expertise ranging from porcelain veneers to dental implants, crowns, bridges and full mouth comprehensive reconstruction. Dr. Davis can correct a wide variety of so-called permanent cosmetic dental problems, and can literally redesign your smile. With years of technical study and experience, you will always have peace of mind when under the care of Dr. Davis. He enjoys what he does and it shows. If you don't have a smile, we will give you one!
General, Cosmetic and ImplantDentistry can give you a smile that proudly reflects your personality. Modern cosmetic dental techniques make it easier than ever for you to have the smile you have always dreamed of.
to schedule a consultation appointment, call our office in Colleyville, TX at (817) 656-9366 or email at danielhdavisdds@sbclobal.net
Our office is located at 4000 Brown Trail, Colleyville, TX. 76034. Visit our Contact Us page for a map and directions
Call us at: (817) 656-9366.