Contact Info
Get Fit
33 Main st., Suite 120
Colleyville, TX 76034
Phone: 817-368-1531
Contact via Email
Visit our Website
Hours of Operation
Monday: 5:00AM - 7:00PM
Tuesday:5:00AM - 7:00PM
Wednesday: 5:00AM - 7:00PM
Thursday: 5:00AM - 7:00PM
Friday: 5:00AM - 7:00PM
Saturday: 7:00AM - 1:00PM
Sunday: 8:00AM - 11:00AM
About Us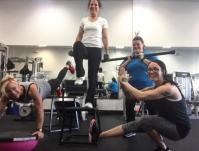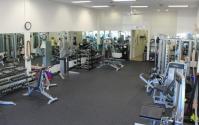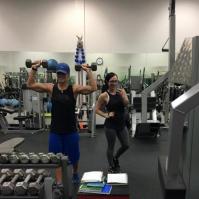 We are here to help you reach the highest level of personal fitness that you can. At Get Fit, the sky is the limit, and our only goal is to make sure you leave satisfied and knowing that you got the best personal care available. Since our inception, Get Fit Training Studio has been offering personal training courses, with a full range of state-of-the-art equipment and a friendly, knowledgeable staff to provide you with a full range comprehensive workout.
We are conveniently located in The Village shopping center at 33 Main Street in Colleyville, Texas. Have a look at our Location page for a detailed map on how to find us.
Whether you are interested in shedding a few extra pounds, increasing your muscle mass through a rigorous training routine, or even if you are just interested in receiving a consultation with our trained on-site nutritionist, we are here to help you anyway we can. Our mission is to provide you with all the information and training equipment you need to reach your fitness goals.
If you are looking to bulk up and add some extra muscle mass to your figure, then you can work with your fitness consultant to set up a muscle strengthening and toning routine. Our facility provides the option of training with free weights or with modern resistance machines, so you can target individual muscle groups.
What if you need to work on your reaction time instead? A speed and agility training routine will give you a head start on all your competitors. We cater to athletes who need focused athletic conditioning and plyometric and core training as well as people who need a friendly and well-equipped location for an after-work workout. No matter what your needs are, you won't regret training at Get Fit.