Contact Info
Ideal Dental
4712 Colleyville Blvd., 110
Colleyville, TX 76034
Phone: 817-428-5111
Contact via Email
Visit our Website
Services
About Us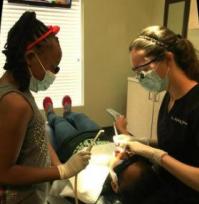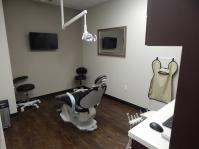 DENTIST IN COLLEYVILLE, TX
At Ideal Dental of Colleyville, we have dentists who can offer care for your entire family. We'll be committed to caring for your oral health needs. In our office in Colleyville, TX, we deliver high standards of care so that patients can achieve and maintain optimum levels of dental health.
At our dental office, we'll pledge to provide you with staff members and dentists who will treat you with respect. We'll take the time to explain to you any treatments that you need. In our warm and friendly environment, you'll have all of your questions answered. Our staff participates in ongoing training, and our dentists stay updated with some of the newest in dental technology so that we can care for our patients using the right tools. We sincerely appreciate every patient who has selected us to be their providers of oral health services.
OUR MISSION
Ideal Dental's mission is to put smiles on the faces of hundreds of patients that visit our offices daily, which in turn puts smiles on the faces of the many employees and doctors that work for Ideal Dental. We enable our doctors to deliver quality, affordable dental care to more patients.