Contact Info
Lee Lighting
5501 Colleyville Blvd.
Colleyville, TX 76034
Phone: 817-893-1150
Contact via Email
Visit our Website
Hours of Operation
Monday - Friday 9 a.m. - 5 p.m.
Saturday 10 a.m. - 6 p.m.
Closed Sunday
About Us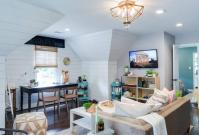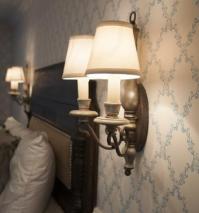 Lee Lighting has been illuminating the homes of discerning customers for over forty-five years! To us, lighting is much more than fixtures. The right lighting brings your personal treasures to life, brightens your everyday tasks, and creates a warm inviting environment in which to live, work and play.
As the largest chain of residential lighting showrooms in the Southeastern United States, Lee Lighting has earned a national reputation over its history for providing a captivating array of fine lighting and decorative accessories.
Lee Lighting and its subsidiaries, Progressive Lighting, Savoy House, and LightsOnline.com, are family-owned businesses. We attribute our success in these companies to three factors; valued customers, loyal and conscientious associates, and a constant commitment to the distribution of superior merchandise.
Creativity comes to light at Lee Lighting, in virtually every part of the home inside and out. From professionally designed lighting plans and unique lighting fixtures, to the ultimate in elegant home decorating accessories, all at value-added prices, Progressive Lighting showrooms cover the spectrum.