Contact Info
The Londoner Pub and Grill
5150 Colleyville Blvd.
Colleyville, TX 76034
Phone: 817-581-3577
Contact via Email
Visit our Website
Hours of Operation
Monday : 11:00AM - 12:00AM
Tuesday: 11:00AM - 12:00AM
Wednesday:11:00AM - 12:00AM
Thursday: 11:00AM - 12:00AM
Friday: 11:00AM - 2:00AM
Saturday: 6:45AM - 2:00AM
Sunday: 7:30AM - 12:00AM
About Us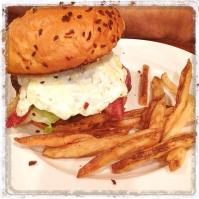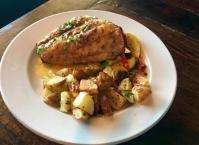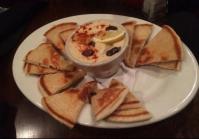 Established in 2013.

Established in 1990 Originally selling fruit and vegetables in a London street market in Soho for fifteen years the owner, Barry Tate, finally got tired of the wind,rain,and cold (typical English summer) and decided to turn a derelict railway station in London into a French Creperie and wine bar. After four years he still could not pronounce the items and wines on his own menu, so he sold the business and came to Dallas (you lucky people).

Once in Dallas, he bought into a sign business, but being sixty feet in the air, inside a McDonald's sign scared the McCrap out of him. So he returned to the restaurant business, again opening a French Creperie (will he ever learn?) on Lower Greenville Ave. Six months later and about ten customers later he closed the business and reopened as the London Tavern (1990) eventually spawning the Londoner in Addison (1995), McKinney (2002), Uptown Dallas (2008-2013), Frisco (2010), Allen(2010) Greenville Ave Dallas (2012) and Colleyville (2013).

The Londoner offers traditional British fare as well as some American favorites. Traditional favorites like Fish & Chips, Shepherds Pie and Bangers and Mash are staples of the pub. Other favorites including our Steak and Ale Pie and The Tower of London Burger are all prepared to order for you by Chef Keith Neaville and his staff in our massive pub kitchen.

Chef Keith has put together a wonderful assortment of pub grub for our daily menus and can also make special menus (with advance notice) available for an assortment of special occasions and gatherings. Don't forget to stop by for our Saturday and Sunday brunch from 10am-3pm with drink specials on your favorite eye openers to go with our extensive selection of Brews, Spirits and Wine!