Contact Info
McDonald's
5609 Colleyville Blvd.
Colleyville, TX 76034
Phone: 817-656-4100
Visit our Website
Hours of Operation
Restaurant Hours:
Mon:5:00 AM-10:00 PM
Tue:5:00 AM-10:00 PM
Wed:5:00 AM-10:00 PM
Thu:5:00 AM-10:00 PM
Fri:5:00 AM-10:00 PM
Sat:5:00 AM-10:00 PM
Sun:5:00 AM-10:00 PM
About Us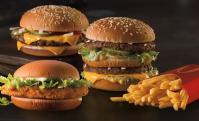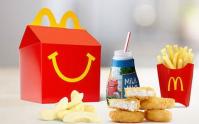 Ray Kroc wanted to build a restaurant system that would be famous for providing food of consistently high quality and uniform methods of preparation. He wanted to serve burgers, buns, fries and beverages that tasted just the same in Alaska as they did in Alabama.
To achieve this, he chose a unique path: persuading both franchisees and suppliers to buy into his vision, working not for
McDonald's but for themselves, together with McDonald's. He promoted the slogan, "In business for yourself, but not by yourself." His philosophy was based on the simple principle of a 3-legged stool: one leg was McDonald's franchisees; the second, McDonald's suppliers; and the third, McDonald's employees. The stool was only as strong as the three legs that formed its foundation.
McDonald's passion for quality meant that every single ingredient was tested, tasted and perfected to fit the operating system. Kroc shared his vision of McDonald's future, selling his early suppliers on future volumes. They believed in him and the restaurant boomed.
Right up until he died on January 14, 1984, Ray Kroc never stopped working for McDonald's. His legacy continues to this day as the system provides McDonald's customers with great tasting, affordable food; crew and franchisees with opportunities for growth; and suppliers with a shared commitment to provide the highest quality ingredients and products.
From his passion for innovation and efficiency, to his relentless pursuit of quality, to his many charitable contributions, Ray Kroc's legacy continues to be an inspirational and integral part of McDonald's – today and into the future.