Services
Hours of Operation
Mon - Thu: 10:00 am - 8:00 pm
Fri: 10:00 am - 7:00 pm
Sat: 10:00 am - 6:00 pm
Sun: 12:00 pm - 5:00 pm
About Us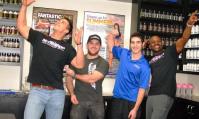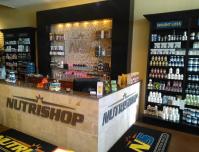 At NUTRISHOP COLLEYVILLE we carry a wide selection of product lines and bring them to you at the best prices. Our sports nutrition and general health products include vitamins, and supplements for weight loss, weight gain, recovery, detox, testosterone and muscle growth; protein bars; various ready-to-drink proteins, flavored waters, Muscle Egg gallons and half-gallons; 6 Pack Bags and other accessories.
Our staff is trained to handle your specific needs and will custom design a meal outline specifically for you so that you can meet your health and fitness goals. We also offer free samples of most of our products.
NUTRISHOP supports all high school and collegiate athletes; body-builders; professional athletes; and men and women alike. We are serious about customer service and we find it a privilege to serve you.
All major brands and guaranteed lowest Prices. Free meal plans w/ purchase to help with indiv. goals . Free Shaker cup, wkout towel or T-Shirt w/ purchase as well.