Contact Info
Oliver Dental Implantology
5005 Heritage Avenue, Suite 100 & 180
Colleyville, TX 76034
Phone: 682-738-3029
Contact via Email
Visit our Website
Hours of Operation
Monday,Tuesday,Thursday,Friday: 8:30-4:30
Wednesday: Close
About Us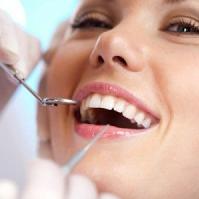 Implants are the most important innovation in dentistry today. They are very much like healthy teeth In that they are entirely self-supporting and do not depend on hooking onto healthy teeth (thereby weakening the healthy teeth) in order to function. No longer do we have to file down healthy teeth to make a fixed restoration for missing teeth or depend on bulky metal frameworks with clasps that hook onto healthy teeth. We are also now able to stabilize dentures quickly and economically, eliminating the pain and slippage of traditional dentures.
Dental implants are more conservative than traditional bridgework because implants do not rely on neighboring teeth for support. Dental implant restorations are natural looking and comfortable and you may forget you ever lost a tooth.
Dental implants can also be used to stabilize your dentures, allow you to chew more comfortably, and eliminate the need for denture adhesives. Bad fitting dentures are a major cause of poor nutrition in senior adults according to many studies. Implant supported dentures help improve nutritional intake by allowing consumption of a complete variety of foods.
We love to hear from patients and others who have questions about our services. Feel free to complete the form on this page and we will receive your message in our email. Somebody from our office will contact you using the information you provide. We will not sell or share your information with any other parties.