Contact Info
Playtri
7171 Colleyville Blvd
TX 76034
Phone: 817-251-0612
Visit our Website
Hours of Operation
Monday: 11:00AM - 7:00PM
Tuesday: 11:00AM - 7:00PM
Wednesday:11:00AM - 7:00PM
Thursday: 11:00AM - 7:00PM
Friday: 11:00AM - 7:00PM
Saturday: 9:00AM - 5:00PM
Sunday: 12:00PM - 5:00PM
About Us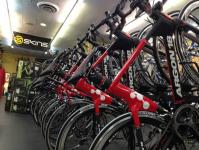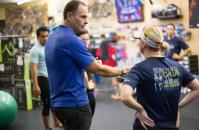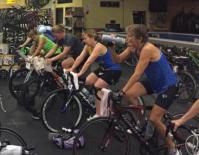 Playtri is a premier bike and tri shop offering everything you need to lead a healthy life, train for your next triathlon, and everything in between!
We love triathlon and multisport, but our goal is always to help you live a healthy, sustainable lifestyle. You pick your goal and we'll help you get there! Browse our wide selection of bikes with prices to fit any budget and bike mechanics to help keep your investment in great shape through regular maintenance and reliable repairs. We carry everything from shoes and helmets to clothing and swim gear.
Looking to build your strength, focus, and determination? Whether the goal is to podium or simply to motivate you to lead a healthy life, we've got you covered. Our personal coaching and group training sessions are perfect for helping on your path to optimum well-being.
Playtri facilities and coaches are available 24 hours a day to offer you the one-on-one attention that you need to meet your goals. And don't forget to ask about our kids and juniors programs to help build life-long athletes with world class potential.
We look forward to helping you to lead a healthy, active, and fun-filled life through our gear, bikes, and expertise at Playtri!