Contact Info
Sola Salon Studio
5611 Colleyville Blvd., Suite 240
Colleyville, TX 76034
Phone: 817-281-7652
Contact via Email
Visit our Website
Services
salon professional
individual salon space
luxury salon suites
About Us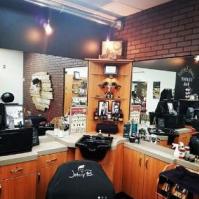 If you're a driven salon professional, now there's a better way to take control of your career. Sola Salon Studios™ offers the freedom you can't find in a conventional salon.
Imagine if you could keep the money you earn, set your own schedule, design your own salon space and get the business support you need from someone who has a vested interest in seeing you succeed—for around the same price as renting a chair.
Mission
At Sola Salon Studios, our mission is to provide high-quality, hip, individual salon space enabling salon professionals to successfully own and operate their businesses.
We invite you to join the Sola community and experience a level of freedom and support you won't find anywhere else