Contact Info
The Lodge Gentlemen's Barber Shop
16 Village Lane, Suite 120
Colleyville, TX 76034
Phone: 682-738-8062
Contact via Email
Visit our Website
Photo Tour
This will show up if the script is missing or flash isn't installed
Hours of Operation
Tuesday - Friday 9 AM - 6 PM
Saturday 8 AM - 3 PM
Sunday 12 PM - 5 PM
About Us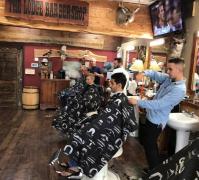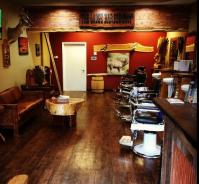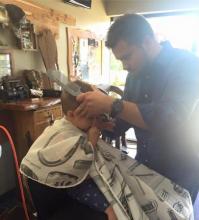 We are Colleyville's Premier Men's Barbershop.

One look around and you will know that you have found somewhere special that you can call "MY Barbershop." We keep things easy...you can just walk in, or if you prefer, you can call ahead to get your name on the waiting list.

Our approach is keeping services simple; we focus on traditional hair cuts for men and boys. We specialize in Professional Barbering Services including face and head shaves. We are proud to say that ALL our services are provided by Professional Licensed Barbers.
Established in June 2010, The Lodge Gentlemen's Barbershop is reviving the lost art of manliness by letting you rediscover the Barbershop. As a child, I went to the barbershop on Main Street in my hometown. It was called "Flores Barbershop." I remember being fascinated with the barber "stuff". But what I remember most was the distinct manliness of the place. Even as a young child, I could sense that a barbershop was a cool hang out for men. Twenty-five years later, I'm rediscovering the barbershop. And you should too...it's a great activity to do with your father or your son. Men need traditions that can help bond them together, and visiting the barbershop with your father or son is a great tradition to begin in your family. Many men have been going to the same barber all their life and have introduced their sons to the same chair and the same barber. What a great way to bond with the men in your life!  

Come enjoy a relaxing Barbershop experience with us while enjoying a complimentary beverage and a game of pool, checkers, chess or dominoes.