Contact Info
Buttermilk Sky Pie Shop
4712 Colleyville Blvd.
Colleyville, TX 76034
Phone:
Contact via Email
Visit our Website
Hours of Operation
Monday: 8:30AM - 8:00PM
Tuesday: 8:30AM - 8:00PM
Wednesday: 8:30AM - 8:00PM
Thursday: 8:30AM - 8:00PM
Friday: 8:30AM - 9:00PM
Saturday: 8:30AM - 9:00PM
Sunday: CLOSED
About Us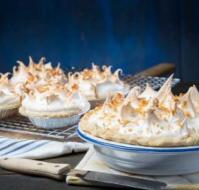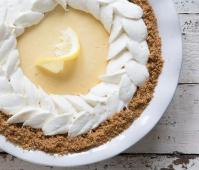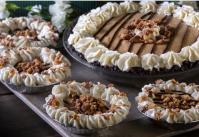 The Buttermilk Sky Pie Shop story begins in the kitchens of our maternal grandmothers Ruth and Edith, two Southern ladies, one from Arkansas, the other from Mississippi, each sharing a spunk best described as "whiskey in a tea cup." Known as much for their crazy sayings and firm beliefs as for their pies, biscuits, and preserves, these two special women placed a mark on our hearts that will last a lifetime.
We first entered the bakery business following my sister's lead in 2007 and opened The Cupcakery as a licensed location of her original cupcake store in St. Louis, Mo. It didn't take long for us to figure out that we loved the baking industry and the independence that we gained from owning our own business.
We recently were blessed to have won Cooking Channel's Sugar Showdown, something we couldn't have even imagined ever participating in on the day we opened the doors at the original Buttermilk Sky Pie Shop.
It is with great pride in our family's time honored recipes and traditional baking methods that we invite you to enjoy the taste of Southern tradition, the taste of Buttermilk Sky Pie Shop.