Contact Info
Colleyville Kenpo Karate
6100 Colleyville Blvd., Suite 100
Colleyville, TX 76034
Phone: 817-251-5806
Contact via Email
Visit our Website
Photo Tour
This will show up if the script is missing or flash isn't installed
Services
Martial Arts
Kenpo Karate
Jui-jitsu
Self-Defense Training
Yoga
Extreme Fitness
Bodyguard Training
Anti-Bullying Certified Training
Executive Self-Defense Programs
Hours of Operation
Class times vary by day so please check our schedule for times that will work for you! We offer unlimited classes with your membership!
About Us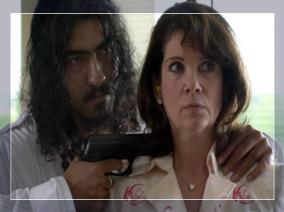 We are Colleyville's oldest and most experienced Martial Arts School and the only one teaching American Kenpo Karate! If you want to learn REAL SELF-DEFENSE, then you have come to the right place. Black Belt Magazine called American Kenpo the world's most sophisticated, lethal, and effective self-defense system! Chuck Norris said that in a real fight he would least like to face anyone who had trained in American Kenpo Karate.
We also offer Extreme Fitness classes, Yoga, Bodyguard Training, and are active in motion picture stunt work.
Classes are available 6 days a week with both day and night classes.
Adults train with adults, children train with children!
We start children's programs at age 4.
We offer family friendly rates, discounts for military, public safety, and teachers!
The areas only certified Verbal Judo anti-bullying training school!
We'll Impress You
Don't take a knife to a gun fight!

We teach real self-defense tactics that work!
Sport Martial Arts are just that, sport!
When your life or safety depends on your training, be certain that it will actually work. Our does.
American Kenpo allows an average person with average ability to defend themselves. No acrobatics, no screaming, no mystical magical moves. Just the application of logic, physics, and strategy.
Mission Statement
To enable adults and children to defend themselves in real-life situations.