Contact Info
Colleyville Chiropractic
Alicia Castello
1001 Glade Road, Suite 120
Colleyville, TX 76034
Phone: 817-427-2777
Contact via Email
Visit our Website
Photo Tour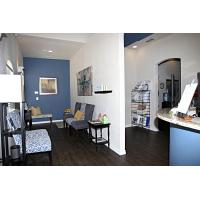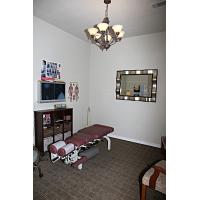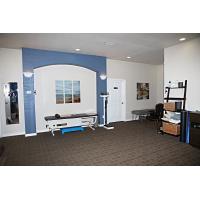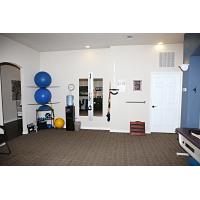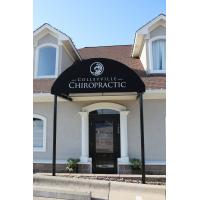 Services
Adjustments and Manipulation
Rehabilitation
Pre-natal Massage
Myofascial Release
Therapeutic Massage
Cervical Traction
Ultrasound
Electrical Muscle Stimulation
Interferential Electro-Therapy
Microcurrent Therapy
Hours of Operation
Mon: 9:00 am - 12:00 pm
2:00 pm - 6:00 pm
Tue: 1:00 pm - 5:00 pm
Wed: Closed
Thu: 9:00 am - 12:00 pm
2:00 pm - 6:00 pm
Fri: 8:30 am - 12:00 pm
About Us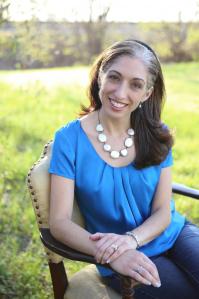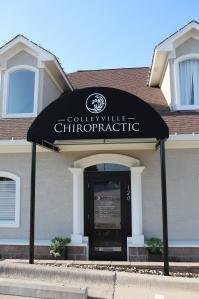 Dr. Alicia Castello
Dr. Castello has practiced in Colleyville since 1999. She was honored to be voted favorite Chiropractor from 2010 through 2016 in Colleyville and Grapevine's "Best of the Best". As a native Texan, Dr. Castello graduated from Stephen F. Austin State University and then obtained her Chiropractic Doctorate from Dallas' Parker Chiropractic College in 1997.
Dr. Castello utilizes various chiropractic adjusting techniques according to the needs of her patients. Specifically, techniques include the traditional Diversified method, Activator, SOT and the Thompson drop table technique. She is also proficient in Myofascial Release, a soft tissue technique to improve muscle pain and restrictions.

Dr. Castello's first exposure to chiropractic health care came in 1990, following an automobile accident that left her with chronic headaches and neck pain. After the traditional medical approach provided no relief, she sought out chiropractic treatment. Pleased with the results and the natural approach to healthcare, she sought out a career in chiropractic. Dr. Castello and her husband of 22 years have 2 boys at home and are involved in their local church.
Colleyville Chiropractic is located in the heart of Colleyville, just east of Hwy. 26, on Glade Road. We serve patients from Grapevine, Colleyville, Southlake, H.E.B. and North Richland Hills. We are largely a family practice, treating all ages, from infants to the elderly. We accept all major insurance, and provide a discount program for cash patients.
We have a fully equipped rehabilitation room to provide posture and back strengthening, and to train & restore muscular injuries, including shoulders, hips and knees. Our therapy room focuses on pain control for acute & chronic condition, and includes electrical stimulation, therapeutic ultrasound, cervical traction and inter-segmental traction.

Licensed massage therapist, Arwen Boyer-Earl is proficient in a many massage techniques and is certified to provide pre-natal massage.
If you have any questions for our doctor or our staff please visit our website or give us a call today at (817) 427-2777. Thank you for visiting, and we look forward to hearing from you!!