Contact Info
GermanDeli European Food Store
5100 Hwy 121
Colleyville, TX 76034
Phone: 817-354-8101
Contact Form
Website:
www.germandeli.com
Hours of Operation
Monday - Saturday from 9 am - 7 pm (CST) & Sunday from 10 am - 6 pm


About Us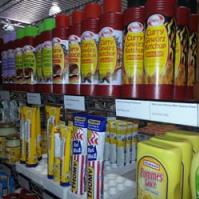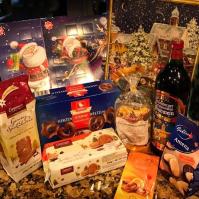 When GermanDeli.com co-founder, Gina Green, uttered those words back in 1998, her older sister, Inga Bowyer, recognized the perfect motto for their fledgling German grocery store. Gina, Inga, and Inga's husband, Jim Bowyer, knew - first hand - that many people who had once lived in Germany get an overwhelming craving for German specialties from time to time.
"Our German mother was an inspiration for starting GermanDeli," claims Inga. "She had died the year before Gina, Jim, and I founded the company and we imagined that she would have approved of a store that would sell imported Schwarzwälder (Black Forest) Schinken (ham), juicy Nürnberger Bratwurst, hot and spicy Düsseldorfer mustard, and several hundred other delectable German foods and domestically-produced German-style products."
In the early years getting the right items on the shelf was a challenge. The number of German foods brought into the country was very limited. However, Gina, whose purchasing team acquires products for GermanDeli, was very persistent and soon the company had the largest inventory of German products available in the USA.
GermanDeli.com is the #1 online German food store in the USA and their walk-in retail store in Colleyville often draws customers from hundreds of miles away.