Contact Info
GNC
3930 Glade Road, Suite 110
Colleyville, TX 76034
Phone: 817-545-2185
Visit our Website
Hours of Operation
Mon-Sat 10:00AM-8:00PM
Sun 12:00PM-6:00PM
About Us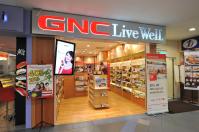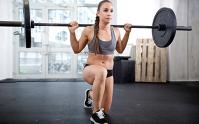 GNC Holdings, Inc., headquartered in Pittsburgh, PA, is a leading global specialty retailer of health and wellness performance products, including protein, performance supplements, weight management supplements, vitamins, herbs and greens, wellness supplements, health and beauty, food and drink and other general merchandise. The company assortment features proprietary GNC and nationally recognized third party brands.
GNC operates more than 9,000 locations, of which 6,700 retail locations are in the United States (including 2,358 Rite Aid franchise store-within-a-store locations) and franchise operations in approximately 50 countries.
We are committed to quality in everything we do and that includes our interactions with you in our stores.