Contact Info
Milwaukee Joe's Gourmet Ice Cream
33 Main Street, Suite 100
Colleyville, TX 76034
Phone: 817-581-1953
Contact via Email
Visit our Website
Photo Tour
This will show up if the script is missing or flash isn't installed
Fundraisers We Support
local schools & libraries!
Hours of Operation
Sunday - Thursday 12noon-9pm
Friday - Saturday 12noon-10pm
About Us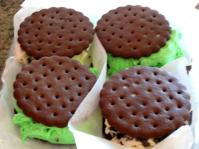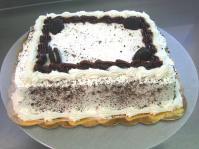 Milwaukee Joe's is a family-owned and operated gourmet ice cream shop. We are located in Colleyville and Southlake, Texas. The Colleyville location is our creamery.
We serve homemade gourmet ice cream, sorbets, and custards. Try our fresh-baked waffle cones and fancy cones painted with vanilla or chocolate and decorated with sprinkles or nuts. Menu items include sundaes, shakes and malts.
We also have a great selection of ice cream cakes, pies & tortes and have pints & quarts to go!
We are always dreaming up new flavors with over 400 recipes and counting! We feature new varieties each day in our dipping cabinet. Check out our monthly Flavor Calendar at www.icecreamjoe.com or come on in to see what our special Flavor of the Day is today!