Contact Info
JR's Steaks & Grill
5400 Highway 121
Colleyville, TX 76034
Phone: 817-355-1414
Contact via Email
Visit our Website
Hours of Operation
Mon - Thu: 4:00 pm - 10:00 pm
Fri - Sat: 4:00 pm - 11:00 pm

About Us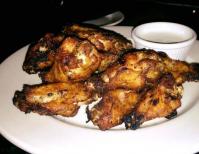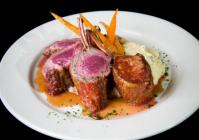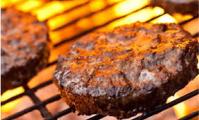 Johnny Ragland has over 40 years experience in the restaurant and bar industry and knows what it takes to provide a great atmosphere, professional service and an unparalleled dining experience. The restaurant décor, which is a new and improved combination of modern class with a upscale sports theme will definitely put you in the right mood. The excellent world class wine cellar adds to the elegant atmosphere, while the bar area gives a sporty feel with flat screen TVs for all the big games.
Working at J.R.'s Steak & Grill since 2004, Todd Phillips continues to deliver powerful flavor combinations and superbly prepared dishes to the Colleyville area. Whether it's a unique take on a fresh starter or a classic dish prepared like no other, Chef Todd never disappoints.
Sydney joined the team in February 2007 as a hostess while going to high school and now makes all the fun happen at J.R.'s! She fits in well as part of the management team, but is also the event coordinator as she has a love for providing outstanding customer service, being an enthusiastic professional, and building relationships with internal and external customers. If you need a private event planned, she won't disappoint you.