Contact Info
Merle Norman Cosmetics, Boutique & Spa
5509 Colleyville Blvd. Suite 250
Colleyville, TX 76034
Phone: 817-656-1301
Contact via Email
Visit our Website
Hours of Operation
Monday: 10:00 AM-6:00 PM
Tuesday: 10:00 AM-6:00 PM
Wednesday: 10:00 AM-6:00 PM
Thursday: 10:00 AM-6:00 PM
Friday: 10:00 AM-6:00 PM
Saturday: 10:00 AM-5:00 PM
Sunday: closed

About Us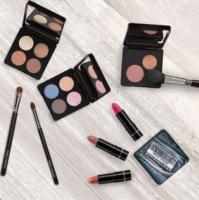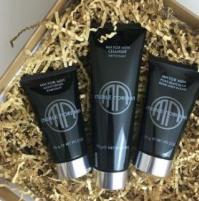 We're your convenient neighborhood source for the very finest cosmetics from Merle Norman. For years, women have relied on Merle Norman to meet their Skin Care and Color needs. Because there really is a difference.
Our Spa Services
Radiant, healty skin is just one of the many things that make you Beautiful. Love your skin again by treating yourself to a routine facial or chemical peel in our relaxing new Spa room. Maintain your Beauty with a personalized skincare regimen that your skin deserves. Call (817) 656-1301 to book your appointment for a facial, chemical peel, waxing, or eyebrow/eyelash tinting service with our licensed Esthetician. Select the Spa Services tab to view our menu of services and prices.
Our People
This Merle Norman Cosmetic Studio is a local business, independently owned and operated. Our Staff is carefully trained and dedicated to helping you select the products that are right for you. Our long-term commitment to personalized service and a unique philosophy of "Try Before You Buy" is your assurance of satisfaction.
Kandiss Williams - Owner/Beauty Consultant
Carolyn Shaw - Licensed Esthetician
Laverne Tittle - Beauty Consultant
Cherlyn Antle - Beauty Consultant