Contact Info
Brides & Beaux
5121 Thompson Terrace, Suite C
Colleyville, TX 76034
Phone: 817-498-0977
Contact via Email
Visit our Website
Fundraisers We Support
Military Brides
Church Auctions
Hours of Operation
Tuesday - Friday 10:00 - 6:00
Saturday - 10:00 - 5:00
Monday- appointments only

About Us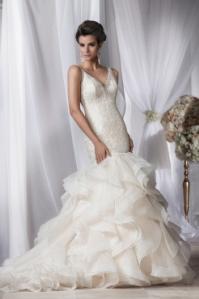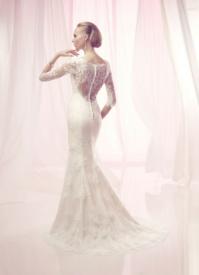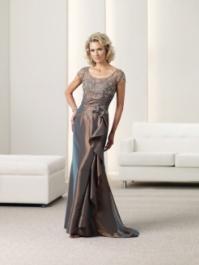 The Talk OF The Town! This Bridal Boutique thrives on "word of mouth" referrals from satisfied customers. The two owners, Carla Cavallo & Patricia Page, personal touch and attention to detail is largely responsible for their patrons delight.
As clothiers their experience spans almost five decades each. Together they have created a beautiful boutique with luxuriously spacious dressing rooms for the bride. Moreover, the atmosphere is enhanced with a warm and friendly attitude. Each and every Bride is treated with loving care as if she were their own Daughter.

Brides & Beaux graciously offers wardrobing for every budget. Wedding gowns range from 700.00 to 3,000.00. Prices on Sale Gowns are discounted 50% and more. Also, Bridesmaids, in white or ivory, can double as wedding gowns for as little as 200.00 - 300.00. For the individualist, Custom Gowns are available through one of their manufactures and many custom changes can be made by the extremely qualified seamstresses.

To complete the ensemble, custom Headpieces, Veils and Jewelry can be acquired by a number of Designers. A diverse selection of Bridesmaids dresses in an array of Colors and Fabrics are offered by Bill Levkoff and Bari Jay. Lovely Mother's and Special Occasion gowns include styles by Daymor, Montage, Rina di Montella, Jade and more. Brides & Beaux also offers the latest styles of Tuxedos, Flower Girl Dresses, Accessories such as Guest Books, Garters, etc., and Gown Preservation. Last but certainly not least, fabulous in-house Seamstresses are at the ready for all garments purchased at Brides & Beaux.

Together with their highly experienced and creative staff, Brides & Beaux has put forth every effort to provide each Bride pleasurable shopping culminating in a magnificent event.