Contact Info
Tokyo Samurai Hibachi Sushi & Bar
5645 Colleyville Blvd, Suite 100
Colleyville, TX 76034
Phone: 817-281-8999
Contact via Email
Visit our Website
Hours of Operation
Lunch Monday ~ Friday 11:00 am ~ 02:30 pm
Dinner Monday ~ Thursday 05:00 pm ~ 10:00 pm
Friday 04:30 pm ~ 10:30 pm
Saturday 12:00 pm ~ 10:30 pm
Sunday 12:00 pm ~ 09:30 pm

About Us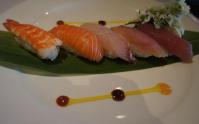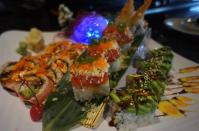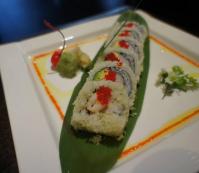 Tokyo Samurai specializes in Hibachi cooking. Guests will delight as a personal chef prepares succulent lobster, filet mignon steak, chicken, and seafood dish according to the Hibachi style of food preparation.
While the preparation method is traditional, each chef brings his own sense of humor and spontaneity to the table. All entrees are prepared at your table by Hibachi Chefs in a display of flashing knives and exotic aromas. Every meal is a culinary and performance delight that you are sure to enjoy. It is known for our spectacular cuisine and entertainment,
All Hibachi entrees include onion, green salad with ginger dressing, fresh vegetables, fried rice, (option choice steamed rice).
Watch as our talented sushi chefs transform top-quality ingredients into sushi favorites. Popular items include the California Roll, Tempura Shrimp, Cucumber, Spicy Tuna, Tuna Tower, Spicy Mayo, Masago, Uni, Steamed Shrimp Gyoza, Volcano Salads, Beef.
Ginger and fiery wasabi accompany all sushi selections.