Contact Info
Which Wich
5509 Colleyville Blvd., Suite 270
Colleyville, TX 76034
Phone: 817-428-9424
Contact via Email
Visit our Website
Fundraisers We Support
Local charities, schools and churches
Hours of Operation
Mon-Sat 11 am to 8 pm
Sunday 11 am to 3 pm
About Us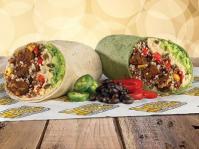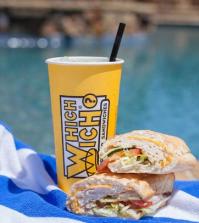 Which Wich Superior Sandwiches is an edgy, SUPERIOR sandwich shop featuring over 45 types of 'wiches in 3 sizes (in addition to lettuce wraps and salads) that can be customized with over 50 ingredients.
We believe that a great sandwich has the power to make any day better. Whether you need a break from your everyday lunch routine…are looking for a meal that everyone in your group can get excited about…or are just in need of a little bit of comfort … we're here to serve you.
We craft each sandwich with care, with a smile and a thank you, to send you on your way re-energized and satisfied.
Popular wiches include the Italian Grinder (salami, pepperoni and capicola), our signature Wicked (turkey, ham, roast beef, pepperoni and bacon), buffalo chicken, club, caprese, chicken pesto and vegetarian options such as a black bean patty and tomato avocado.
Since you fill out your choices on your bag, the combinations are limitless and you can sit down and watch TV or read the paper while we make your wich.
Online/mobile ordering, catering and fundraising opportunities are also available. Contact owner Dan See, dsee@whichwich.net