Contact Info
Yakety Yak Wireless
3930 Glade Road, Suite 103
Colleyville, TX 76034
Phone: 817-399-1000
Contact via Email
Visit our Website
Services
iPhone fix and repair broken screen
iPad fix and repair broken glass
Used iPhones sales
Used Cell Phones
Otterbox phone cases
Cell phone batteries
Cell phone repair
Galaxy S repair
Verizon cellular service
Buy and sell used cell phones
Fundraisers We Support
Battered Women's Shelters of Arlington, Dallas and Fort Worth
Going Green Commitments
Yakety Yak wireless recycles phones. Every phone dropped off at our store is recycled in America, the harmful products are removed and in association with the Nature Conservancy, a tree is planted for every phone donated.
Hours of Operation
Monday to Saturday, 10am to 7pm
About Us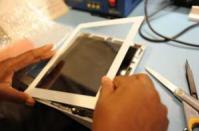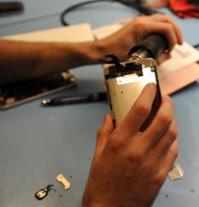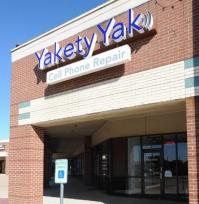 Yakety Yak Wireless is your one stop for all your Cellular needs. we specialize in fixing iPhones, iPads, Blackberries, Motorola, HTC, LG and Samsung phones. We provide a 90 day warranty on our repairs, and most repairs can take place the same day.
Yakety Yak also has over 700 used phones in stock for AT&T, Verizon, Sprint and T-Mobile. If you are tired of your phone, or have lost or broken your phone, we have phones from $20 to $400 at Yakety Yak, everything from basic flip phones to the latest iPhones and Androids. All of our used phones come with a 30 day money back guarantee.
Yakety Yak is also the largest OtterBox dealer in Texas. We have over 120 different styles of Otterbox including every color/style for the iPhone 4s, 4, 3gs, and 3g. In addition we carry over 2000 chargers and batteries for every phone, and a full array of the latest in Blue Tooth technology.
Yakety Yak is a Verizon authorized retailer, so we can provide you with the best in Verizon new phones and service.
We pride ourselves on great customer service, and being able to provide honest reliable answers to your cell phone needs. Yakety Yak is locally owned by 19 year Colleyville resident.
We'll Impress You
Yakety Yak Wireless provides a better way to shop for cell phones. From repairs, to accessories, our experts will give you honest, clear answers and help make your experience with your cell phone a productive and enjoyable one.